Public Force, incorporated in 2002, is a 501-c3 non-profit mission-driven organization dedicated to transforming families and communities through sustainable programs that have a real economic impact.
Originally created to bridge the digital divide between both affluent and non-affluent communities, Public Force provides low-cost goods to families, solar training, and a mentorship program for young black men by providing entry level technical skills and the proper social etiquette for operating in a professional environment. This leads to a better standard of living for the family and ultimately the community.
Public Force helps companies and businesses responsibly distribute excess goods for maximum impact and tax deductible benefits. Through the work of Public Force, families facing challenging life circumstances get the goods they need, generating hope, reducing corporate waste, and helping build sustainable communities for the future.
We are Public Force Inc, "Leaving No Community Behind".
Promoting Community Empowerment and Energy Independence
Public Force is fully committed to enriching underserved communities and providing education on renewable energy. Through our services, we aim to close the gap among societies across the nation.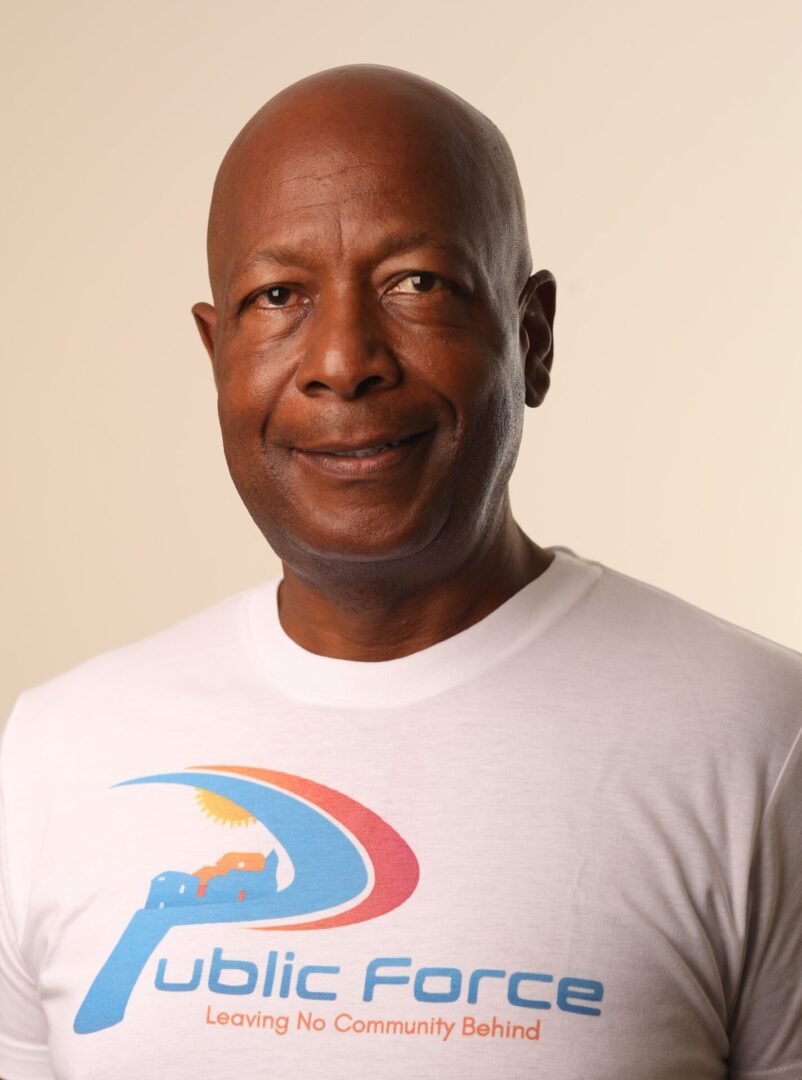 CEO Biography
Kenneth Jackson
Kenneth Jackson is the CEO and founder of Public Force. He was an Airman in the Navy responsible for protecting our coastline against foreign subs and maintenance on the most advanced aircraft of that time. He served in Hawaii, Philippines, Guam and various duty stations for duty stations around the world. Once Honorably discharged Kenneth Jackson used his GI Bill Benefits to obtain his B.S. Degree from San Jose State University Industrial and Systems Engineering.
One of Mr. Jackson's greatest service to his community was securing an $800,000 block grant from the state of California to provide IT training. As the former president of Black Chamber of Commerce, he spearheaded the development and deployment of technology training programs to train lower-income communities. Kenneth maintains a passion for bridging the digital divide for historically underserved areas.
He has three adult children, two daughters and one son as well as four granddaughters. Kenneth has a passion for ancient African history, loves international travel, powerboat racing a good workout in the weight room.
Public Force Staff & Volunteers